Curved Memory Foam Bedding Pillow (Health)
$24.90

$24.90

Get 50% off
Currency switch tab at top right.
---
---
Curved Memory Foam Bedding Pillow
This curved memory foam bedding pillow is the latest innovative design perfect for neck support and putting arm underneath the head of your loved ones so as to sleep closer! Its brand new, high quality, 100% cotton with memory foam ensures that you get an ergonomic, smooth and comfortable sleep throughout the night.
The special curved design to allow arm slip through underneath resolves the common uneasiness most people faced when getting closer together during sleep. The height is also optimized to ensure adequate space without causing too much pressure on the arm preventing numbness.
Its curved shape also enables high flexibility for one to use in various ways such as around the leg, lie within inner concave zone, back support for lumbar spine, etc. Absolutely perfect for parents with kids or couples to enjoy together or for people who takes nap at their table!
Change the way you sleep now with this curved bedding pillow now!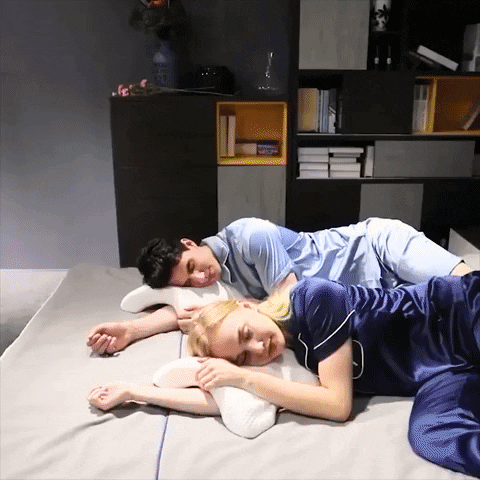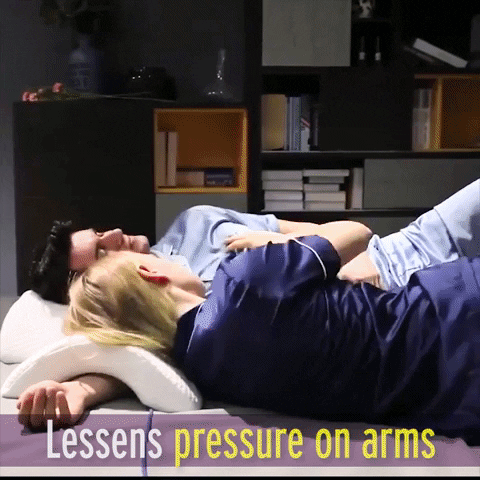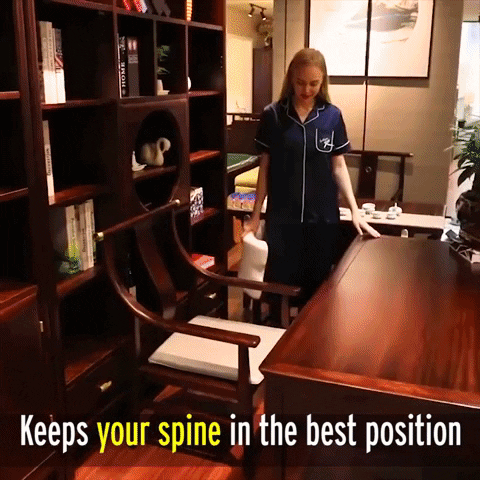 Product Details:
Package includes: 01 or 02 curved memory foam bedding pillow
Color/Shape: Pure White / Rectangular
Material: Pure polyurethane core with an ABS-steel frame
Size: 13.7 x 11.8 x 5.1 inches (35 x 30 x 13 cm)
Weight: 1.1 lb or 530 g
Package Size: 12x22x12cm (4.72x8.66x4.72in)
Please allow 2 to 4 weeks for delivery to your shipping address.